As a business owner, you pour your heart and soul into building your dream, making strategic decisions, and managing day-to-day operations. With an eye on your business's future growth, it's crucial not to overlook the importance of protecting your business from unexpected setbacks.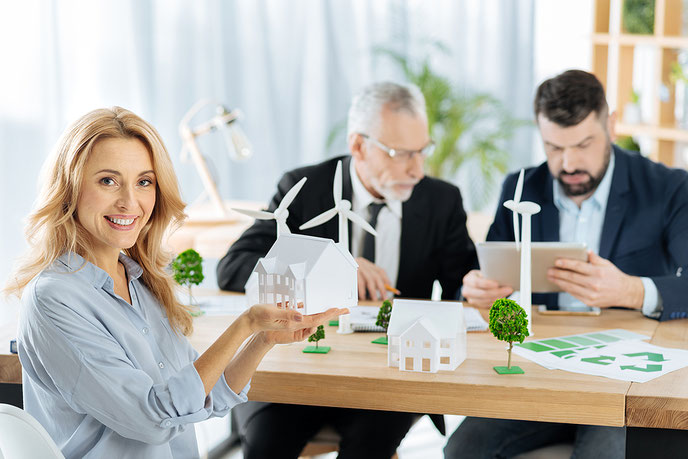 Even if you think your business is too small to worry about potential lawsuits, no business is immune to legal trouble resulting from accidents, employee incidents, or technology mishaps that could cost more than just money.
Insurance is a powerful tool that provides peace of mind and safeguards your hard work, but it can be tough to know what coverage you need. In this blog post, we'll explore four types of insurance that no business owner should go without. Let's dive in!
1. General Liability Insurance
General Business Liability Insurance is the first place to start when it comes to getting insurance coverage for your business. This type of coverage acts as a safety net by protecting your business (and you) from lawsuits that can result from someone getting injured on your business's property, damage that can occur to your building from issues such as a burst pipe, and protection from theft or damage to your business property like machines and furniture.
General liability insurance can help cover legal fees, medical bills, and settlement expenses that can arise from these issues, giving you confidence in knowing you'll be able to navigate unforeseen circumstances without jeopardizing your business's financial stability.
2. Worker's Compensation Insurance
Next on our list is worker's compensation insurance. Your employees are the backbone of your business, and ensuring their well-being should be a top priority. Worker's compensation insurance provides coverage for medical expenses and lost wages in the event of work-related injuries or illnesses.
By investing in this insurance, you not only protect your employees but also shield your business from potential lawsuits resulting from workplace accidents. It's a win-win situation that promotes a safe and secure work environment.
Worker's compensation insurance is mandatory by law in most states if you have W2 employees. If you aren't sure whether workers' comp rules apply to your business, give me a call. I'd be happy to walk you through our state's requirements and help guide your business through these fundamental decisions.
3. Technology Insurance
In today's digital age, technology is an integral part of almost every business. Whether you rely on computers, software, or other technological tools, protecting your digital assets is crucial. Technology insurance offers coverage for equipment malfunctions, data breaches, and cyber-attacks.
Even if you aren't a tech giant, a single security breach or system failure can have severe repercussions, leading to financial losses, reputational damage, and legal liabilities. Any business that handles or stores confidential information, such as Social Security numbers, addresses, health records, bank account information, or credit card information should have technology insurance. By having technology insurance, you can mitigate the risk of this sensitive data being breached and protect yourself and your business from the world of online hackers and cybercriminals.
Helping You Build a More Secure Business
Insurance goes beyond external protection; it supports your business from the inside out. By investing in comprehensive insurance coverage, you create a safety net that allows you to focus on what you do best: generating new customers for your business.
Moreover, having the right insurance demonstrates your commitment to responsible business practices, which can enhance your reputation and build trust with clients, employees, and partners. These insurance policies act as shields, safeguarding your business, employees, and clients from potential financial and legal pitfalls. By investing in insurance, you can sleep well at night, knowing that your hard work is protected.
If you want to make sure your business doesn't have any gaps in its legal, insurance, financial, or tax systems, give me a call and ask about my LIFT™ Breakthrough Session. During the session, I review your business's needs and the systems you currently have in place to make sure your business has the foundational components it needs to thrive. From there, I support my clients toward reaching their ultimate work-life dreams through an ongoing relationship and monthly support.
To learn more about how I can help you create the business of your dreams, schedule your free 15-minute discovery call at this link.
Read the first part of this article here.
Like what you're learning?
Level up your legal knowledge by signing up to our free newsletter
Notes from the Chief Counsel's Desk 
and get more legal insights and actionable legal advice sent directly to your inbox.
---
Want to go over your project or situation at length?
We'll answer any questions you may have and ultimately help you decide what's right for you.
We love talking about the details of your project and giving you an idea of what's possible. We'll walk you through every step of the process, from planning to designing your plan to help you achieve your goals.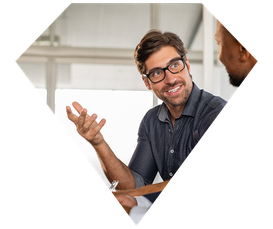 Start your business right with a Legal Strategic Planning Session.
This session will give you the opportunity to discuss with counsel a particular legal issue and perform a review of legal, insurance, finance & tax systems to ensure a solid foundation for growth.
Get the confidence you need to accelerate your business's growth!
---
Discover your business's blind spots!
The Session is designed to help us understand where your business is now, where you want it to go in the future and the gaps in between that are holding you back from getting there.
We'll guide you throughout the process and provide you with a LIFT Foundation Audit™ that reviews your business' legal, insurance, finance and tax foundations. By the end of the Session, you'll know exactly what needs to be done to fill any holes we discover so that your time, energy and money stop leaking out.