Starting a business is exciting, but it can quickly become a stressful situation if the owners can't agree.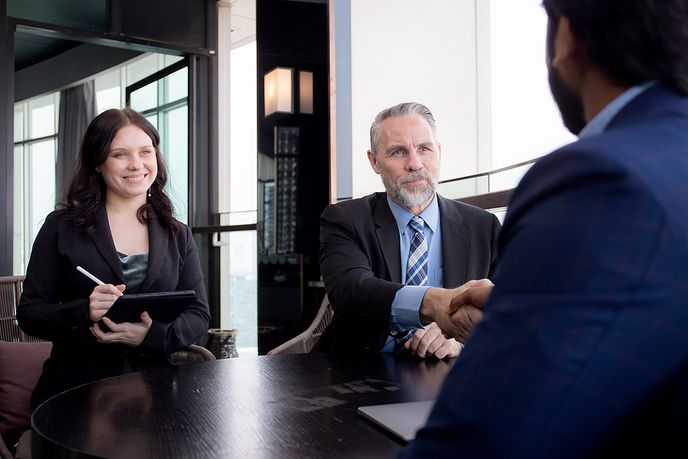 This is especially true when it comes to closely held businesses, such as LLCs, with two equal owners. In these situations, it's ideal for key agreements, such as LLC operating agreements, bylaws, or buy-sell agreements to have deadlock provisions. 
Deadlock provisions in an agreement are clauses that outline the actions to be taken in the event that the members are unable to make important decisions because of a deadlock.
A deadlock can occur when there is a stalemate among members over important matters, such as the direction of the business or the allocation of profits. These provisions can include procedures for resolving the deadlock, such as mediation or arbitration, or procedures for dissolving the LLC if the deadlock cannot be resolved. It can also include provisions for buying out one of the member's interests or in some cases removing a member who is causing the deadlock. 
Two recent cases, In re: Dissolution of Doehler Dry Ingredient Solutions, LLC and James H.Q. Davis Trust vs. JHD Properties, LLC, demonstrate why it's so important to have customized, considered and well-drafted deadlock provisions in your operating agreement or bylaws, whenever you have more than one owner, investor, or member of your business. 
In the first case, In re: Dissolution of Doehler Dry Ingredient Solutions, LLC, a court denied a request for judicial dissolution because the LLC operating agreement contained a buyout option in the event the members were deadlocked on a material decision. This buyout option allowed any member to deliver written notice to the other members proposing a purchase price for the units, and after receiving the notice, the other members must either buy all of the electing member's units at the offered price or sell all of their units to the electing member at the offered price. 
In the second case, James H.Q. Davis Trust vs. JHD Properties, LLC, a court denied a motion to dismiss a request for judicial dissolution. The two managers of LLCs that owned undeveloped land disagreed on the proper management of the LLCs and the court found that the allegations were sufficient to show that it is not practicable to conduct the LLCs' business in conformance with the operating agreements. This was due to the deadlock on the use of the land and the lack of a mechanism in the LLCs' operating agreements to break the deadlock. 
These cases demonstrate that having custom, clear, and well-considered deadlock provisions in your LLC agreement is not only important, but can be the difference between a successful business and one that gets tied up in court or unable to move forward in the event of a conflict among the partners. When creating an LLC agreement, it's important to consider how you'll handle conflict, and even an exit of the business, not just how you'll enter the business. Buyout provisions  should detail a method for getting to a buyout price, just as with any other buyout event (e.g., death, permanent disability, or retirement). The agreement should also specify the payment provisions, such as payments can be made over x years at y interest rate. And, the terms under which a buyout may occur.
If you have a multi-member entity, it's critically important to have custom-drafted agreements to avoid unwanted outcomes, especially when it comes to how one or more of the owner/investors may want to exit from the business. Working with a Personal Family Lawyer® with business planning expertise, like us, is the key to ensuring that you and your business partners are thoroughly protected, now and in the future.
Like what you're learning?
Level up your legal knowledge by signing up to our free newsletter
Notes from the Chief Counsel's Desk 
and get more legal insights and actionable legal advice sent directly to your inbox.
---
Want to go over your project or situation at length?
We'll answer any questions you may have and ultimately help you decide what's right for you.
We love talking about the details of your project and giving you an idea of what's possible. We'll walk you through every step of the process, from planning to designing your plan to help you achieve your goals.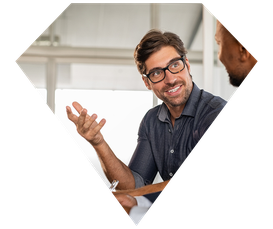 Start your business right with a Legal Strategic Planning Session.
This session will give you the opportunity to discuss with counsel a particular legal issue and perform a review of legal, insurance, finance & tax systems to ensure a solid foundation for growth.
Get the confidence you need to accelerate your business's growth!
---
Discover your business's blind spots!
The Session is designed to help us understand where your business is now, where you want it to go in the future and the gaps in between that are holding you back from getting there.
We'll guide you throughout the process and provide you with a LIFT Foundation Audit™ that reviews your business' legal, insurance, finance and tax foundations. By the end of the Session, you'll know exactly what needs to be done to fill any holes we discover so that your time, energy and money stop leaking out.