In the weeks before her death from ovarian cancer, author Amy Krouse Rosenthal gave her husband Jason one of the most treasured gifts a person could receive.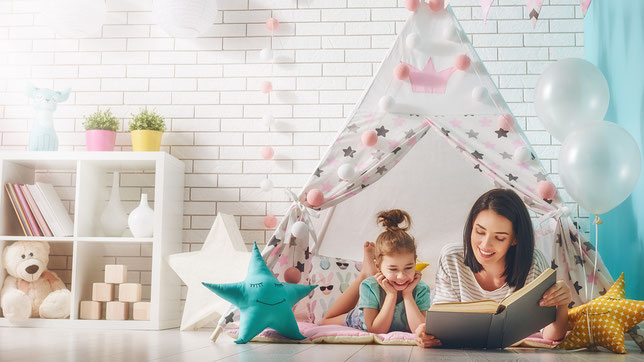 She penned the touching essay "You May Want to Marry My Husband" in the New York Times as a final love letter to him. The essay took the form of a heart-wrenching yet-humorous dating profile that encouraged him to begin dating again once she was gone. In her opening description of Jason, she writes:
"He is an easy man to fall in love with. I did it in one day."
What followed was an intimate list of attributes and anecdotes, highlighting what she loved most about Jason. It reads like a love story, encompassing 26 years of marriage, three grown children, and a bond that will last forever. She finished the essay on Valentine's Day, concluding with:
"The most genuine, non-vase-oriented gift I can hope for is that the right person reads this, finds Jason, and another love story begins."Just 10 days after the essay was published in March 2017, Amy died at age 51.
Finding meaning again
Amy's essay immediately went viral, and Jason received countless letters from women across the globe. Although he has yet to begin a new relationship, Jason said the outpouring of letters gave him "solace and even laughter" in the darkest days following his wife's death.
Just over a year later, Jason wrote his own essay for the Times, "My Wife Said You May Want to Marry Me," in which he expressed how grateful he was for Amy's words and recounted the lessons he'd learned about loss and grief since her passing. He said his wife's parting gift "continues to open doors for me, to affect my choices, to send me off into the world to make the most of it." Jason has since given a TED Talk on his grieving process in hopes of helping others deal with loss, something he said he never would've done without Amy's motivation.  
Toward the end of his essay, Jason gave readers a bit of advice for how they can provide their loved ones with a similar gift:
"Talk with your mate, your children, and other loved ones about what you want for them when you are gone," he wrote. "By doing this, you give them liberty to live a full life and eventually find meaning again."
Preserving your intangible assets
This moving story highlights what could be the most  valuable, yet often-overlooked aspect of estate planning. Planning isn't just about preserving and passing on your financial wealth and property in the event of your death or incapacity. When done right, it equates to sharing your family's stories, values, life lessons, and experiences, so your legacy carries on long after you (and your money) are gone.
Indeed, as the Rosenthals demonstrate, these intangible assets can be among the most profound gifts you can give. Of course, not everyone has the talent or time to write a similarly moving essay or have it published in the New York Times, nor is that necessary.
We recognize the enormous value these assets represent, along with the inherent challenge of documenting our life experiences. Given this, in our estate plans, we've built in a process, known as Family Wealth Legacy Passages, for preserving and passing on your unique treasures and gifts.  
Family Wealth Legacy Passages
Our Family Wealth Legacy Passages (included in all of our estate plans) guide you to create a customized recording in which you share your most insightful memories and life lessons with those you leave behind. We've developed a series of helpful questions and prompts to make the process of sharing your life experiences not only easy, but enjoyable. And this isn't something you have to do on your own—which you know you wouldn't get around to—as we do it with you as an integral part of your planning services.
In the end, your family's most precious wealth is not money, but the memories you make, the values you instill, and the lessons you hand down. And left to chance, these assets are likely to be lost forever.
If you want to pass down a truly meaningful legacy, one that can provide the kind of inspiration Amy's letter did for Jason, contact us as your Family Startup Lawyer™. Our customized estate planning services will preserve and pass on not only your financial wealth, but your most treasured family values as well. Start by scheduling a Family Wealth Planning Session, where we'll discuss what kind of assets you have, what matters most to you, and what you want to leave behind.
Like what you're learning?
Sign up for our free newsletter
Notes from the Chief Counsel's Desk 
and get more legal insights sent directly to your inbox.
Sign up for our free educational event on
Legal Life Planning
to learn how you can protect your loved ones and assets when something happens to you.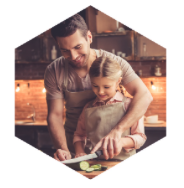 This article is a service of Sky Unlimited Legal Advisory PC, Family Startup Lawyer™.  We don't just draft documents, we ensure you make informed and empowered decisions about life and death, for yourself and the people you love.  That's why we offer a Family Wealth Planning Session™, during which you will get more financially organized than you've ever been before, and make all the best choices for the people you love.  You can begin by calling our office at (650) 761-0992 today or book online to schedule a Family Wealth Planning Session and mention this article to find out how to get this $750 session at no charge.