Liability insurance is a valuable form of protection needed by most businesses.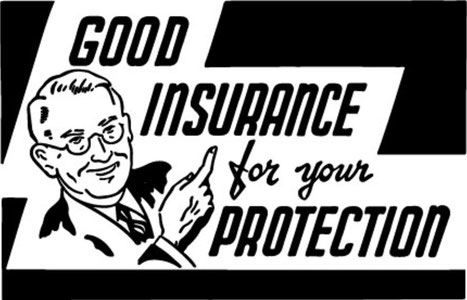 Choosing the right policy for your business can be trick, so it's important to understand what liability insurance covers before you make the investment.
If you get sued for personal injury or property damage, general liability insurance will cover the cost of counsel and the claim, up to your policy limits. As a business owner, you have a responsibility to keep your clients and customers safe. General liability insurance offers protection if that responsibility is not fulfilled.
You also need professional liability insurance if your business offers professional services. Also called errors and omissions insurance, this covers mistakes your business is responsible for not included in a general liability insurance policy.
If your business manufactures a product, you'll need a products liability insurance policy specifically designed to cover the items you make. Litigating products liability cases can be expensive, so this one is a must!
If you employ people in your business, you may also want to consider employment practices insurance, which protects you in the event of litigation against you by one of your team members.
The best part about liability insurance is that if you are sued, even if you are certain you are not at fault, the insurance company will pay for your defense counsel, which can save you tens of thousands of dollars (or more). It also allows you to fight a wrongful claim, which you would potentially have to settle otherwise.
Liability insurance is relatively inexpensive, but many business owners find it difficult to get competitive premiums without a lot of legwork.  We can help you with this.
The importance of liability insurance cannot be stressed enough. If you are ready to reduce your risk, avoid costly legal errors, and free up your time and resources to focus on the success of your business, start by sitting down with us.  As your Family Business Lawyer™, we're experienced in helping entrepreneurs achieve success through careful financial and legal planning.
This article is a service of Sky Unlimited Legal Advisory PC, Family Business Lawyer™.  We offer a complete spectrum of legal services for businesses and can help you make the wisest choices on how to deal with your business throughout life and in the event of your death.  We also offer a LIFT Start-Up Session™ or a LIFT Audit for an ongoing business, which includes a review of all the legal, financial, and tax systems you need for your business.  Call us today at (650) 761-0992 to schedule.